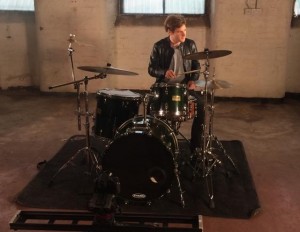 Since completing an ATCL (Associate of the Trinity College London) and his degree in music, Leo has been working in and around the music industry. He has played alongside and supported some of the country's biggest bands such as 'The Who', 'Westlife', 'Joss stone', 'Keane' and 'The Hoosiers' to name a few. The experience of being around these bands and learning how gigs of this calibre are organised and run has been priceless. Leo has been taught by drum legends Steve Washington (Take That, Texas), Steve White (Paul Weller) and Dave Hassell (Apitos). He has been very fortunate to have learned from such professionals and carries all the techniques and advice he has been shown along the way.
Leo is currently working as a live performer and educator. His current band 'The Bourbon Street Band' has taken him across Europe on several occasions playing in France, Belgium, Switzerland and Spain. He is also a member of 'Charlie Cooper and the CC's'.

Leo currently holds teaching posts at The Manchester College, Ricky's School of Rock and Bandskool. Leo will provide correct methods and technical skills to excel at drumming and provide the opportunity to study the Rockschool drum syllabus and get your drum grades. Or you can focus on learning how to groove along to your favourite songs!