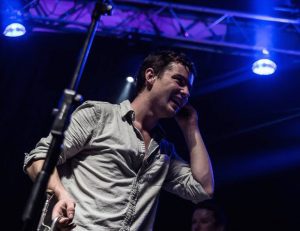 Jack Tinker, born in Wales in 1992, is a young and vibrant Trumpet player and educator from Manchester, United Kingdom. A graduate of the prestigious Royal Northern College of Music, Jack is currently touring nationally with a number of Artists whilst continuing to perform, write and teach at his home in Manchester.
Winner of the 2015 Cecil Kidd Prize for Trumpet at the Royal Northern College of Music, Jack spend his time at the conservatoire studying the Jazz greats such as Louis Armstrong, King Oliver and Benny Goodman whilst also striving to achieve advanced technical proficiency on the Trumpet and develop his own arranging style.
Having graduated with a 1st Class Honours, this has given Jack the opportunities to work across the musical spectrum, performing within the Jazz, Hip-hop, Classical, Pop and Musical Theatre scenes.
Jack is an experienced performer, having performed across the UK in venues such as The Royal Albert Hall, Manchester Academy and Camden's infamous Roundhouse with artists such as Brandon Flowers, Riot Jazz Brass Band and The Mouse Outfit and is currently working closely with Drum and Bass legend Jenna G.
Alongside writing and performing alongside other artists, Jack is currently writing for his own jazz fusion project as well as running the Tinker J All Stars, a 'second-line' brass-heavy New Orleans band. Outside of performance opportunities, Jack finds great pleasure in teaching and 'passing-on' what he has learned to other musicians.