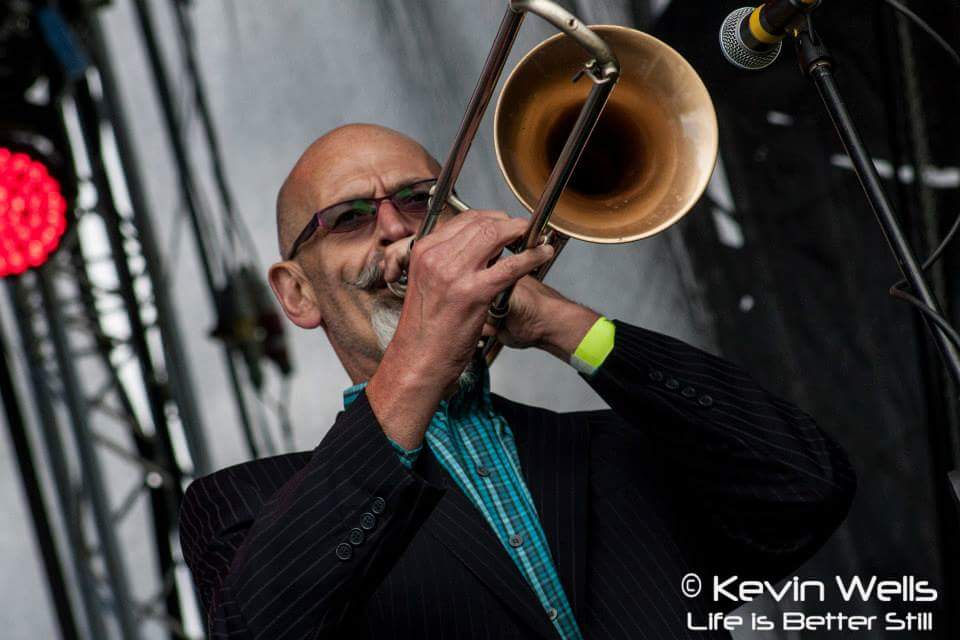 Hello, my name is Doug Niel and I am a Trombone teacher for bandskool in Altrincham. I would be happy to offer you Trombone lessons if you care to contact bandskool. You can either have Trombone lessons offline at bandskool's teaching studio in Altrincham or online if you prefer. I wouuld also be happy to offer you a free introduction by appointment.
"Since university I have had many roles supporting my musical career: a lecturer at Manchester College of Arts and Technology teaching classes that included music theory and rehearsal skills. My PGCE placement was at Music Base (North Trafford College).
As a trombonist I have toured with Bad Manners, Skaboom and The Uplifters, recorded on Paul Heaton's 2014 album, What Have We Become? I have recorded with Spacemastas, which has a single on iTunes and work with youths from disenfranchised areas.
Currently I play with a reggae band, big band (DGKollective) and a small jazz ensemble."
I look forward to hearing from you.
Fill in an application form and send it to us today. Click here