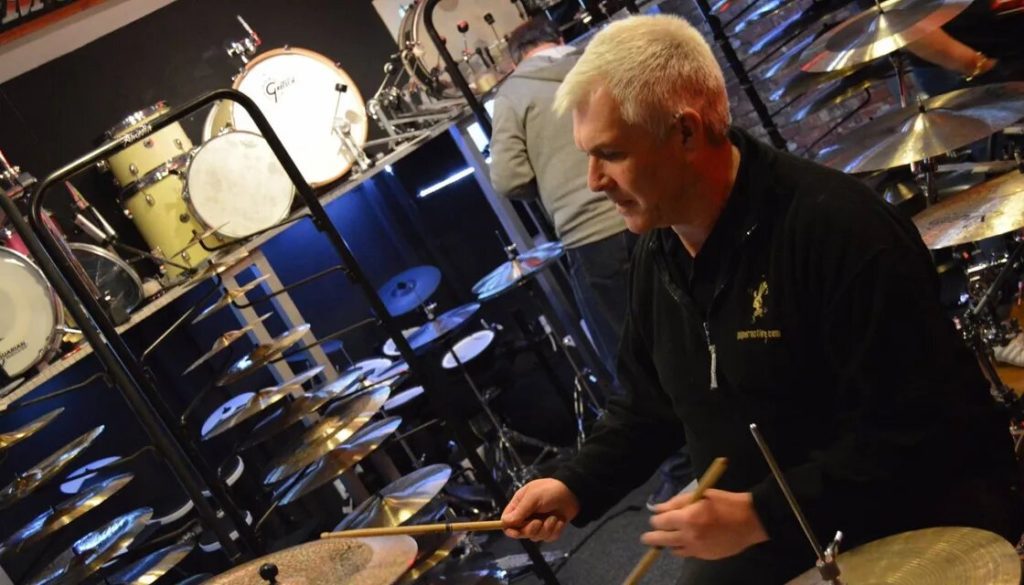 International drummer and educator.
A well-respected drummer who has appeared in many types of settings in many genres, Phillip's impressive technique and flexibility has been influential during the past 25 years. He started playing drums at the age of twelve, and after extensively studying drums with John Savage, winning a Percussion Scholarship at the Guildhall School of Music, studying Jazz at the internationally renowned Leeds College of Music and a stint in the Royal Air Force Music Services, Phillip has become an important independent drummer and educator in the Scottish drumming scene.
Phill has this year 2017, been made a Roland Artist
Phillip Ragsdell has, during his musical career, played in many of the major concert venues in both the United Kingdom and abroad, working with many different artists in different genres. Drum have ranged from percussion solos live on BBC television to working with percussion in deprived areas. He was awarded Percussionist of the Year in 1987 and took part in the 'DRUM 2000' Festival. In the last few years he has been working with the Celtic rock band Piperactive, and studying again at Leeds College of Music. However, his first love is Jazz drumming and he has this year 2017, formed a new jazz fusion Octet called Phynjana, to take his musical and drumming ideas to the concert stage.
He is working as an Independent artist, Demonstrator and Educator. And would like to thank Roland, Zoom and Aquarian drum heads for their support.
For a more detailed bio please visit Phillip's site