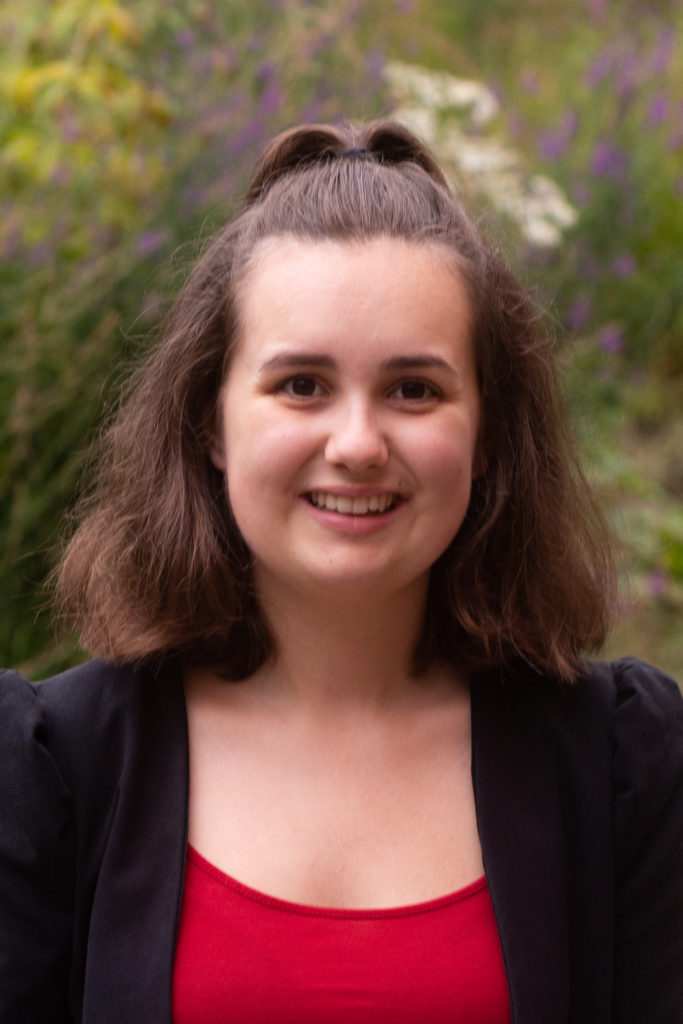 Originally from Trowbridge, Wiltshire, Katherine is currently a student on the GRNCM/MusB 'joint course', where she learns violin with Julia Hanson. She graduated from the University of Manchester with a first-class honours degree in July 2020 and will be completing the GRNCM qualification in July 2021.
As a soloist, she has performed concertos by Bruch, Haydn, Bach and Mozart and participated in several masterclasses. She is also a keen orchestral and chamber music player, having performed with her string quartet at several international festivals. From 2013-17 she was a member of the National Youth Orchestra of Great Britain and performed with them at the BBC Proms, amongst other major concert venues. Recently, she has started learning Baroque violin, and is keen to promote Baroque and Classical repertoire through her teaching.
Aside from being a violinist, Katherine is also an experienced conductor of orchestral, choral and operatic repertoire. Alongside her work with the Manchester University Music Society, she has conducted the BBC Philharmonic in a masterclass and is currently musical director of the Crosby Capriol Singers. She is also an experienced pianist, having accompanied numerous recitals and choral groups.
Katherine is passionate about music education and is keen to help musicians of all ages to achieve their full potential through her teaching. As well as giving private lessons, she has experience working with beginner-intermediate string ensembles and has worked with musicians from the Hallé to deliver workshops in primary schools. Her approach to teaching is flexible and she aims to equip students with a refined technique whilst encouraging them to explore a wide range of repertoire. Playing an instrument should be an enjoyable and rewarding experience, and this ethos is a fundamental aspect of her teaching.
link to website
Fill in an application form and send it to us today. Click here